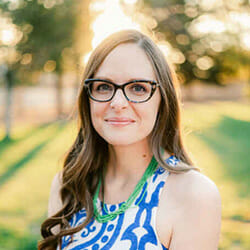 E-mail:
Angel Stigen
Angel Stigen
Angel Stigen has more than 10 years of experience in the intellectual property and technology transfer industry with expertise ranging from IP analysis and marketing intelligence to licensing and business development. She studied cellular and molecular biology and earned her B.S. in biology from Arizona State University. During her program, she spent two years conducting research in the laboratory of Dr. Stephen Massia studying the effects of cellular biomechanics in cardiovascular disease. From there Stigen took on a role as Technology Associate and Interim Technology Manager at Skysong Innovations where she helped manage the life sciences IP portfolio and performed marketing intelligence.
Thereafter, she spent almost five years in the role of Senior Biotechnology Research Analyst at a private IP Analysis firm where she worked with many of the key players in the biotechnology industry. Back at Skysong Innovations, Stigen is now a business development consultant in charge of leading the marketing efforts and helping develop license deals and industry collaborations for the life sciences team.


Our team
We're committed to helping you succeed.
Business development consultants