We identify technologies with broad commercial potential and coordinate with the right partners to bring these innovations into the marketplace.
ASU researchers are tackling some of the world's biggest challenges, from reliable grid power and DNA computing to cancer detection and weight management.
Skysong Innovations collaborates with university faculty and our partners in academia and industry to perform cutting edge research to facilitate a transformative societal impact.
We identify technologies with broad commercial potential and work to get them into the marketplace. We focus on creating long-term partnerships between ASU talent and industry leaders.
Working with Skysong Innovations
Skysong Innovations executes rapid and efficient deals on reasonable terms, emphasizing speed to market, flexibility and (where appropriate) shared risk.
We recognize that industries may have different needs and that companies sometimes require flexibility in terms of the type of agreements we pursue
Our business development team is comprised of seasoned experts who have experience working with a broad range of companies in a variety of areas.
Licensing process
Skysong Innovations identifies technology with broad commercial potential and coordinates with the right partners to bring these innovations into the marketplace.
Our licensing process, which we have refined over the course of a decade through our independent office, is designed to achieve two goals:
Offer a straightforward legal mechanism for companies to access ASU inventions.
Facilitate on-going partnerships for future commercialization.
How does the
licensing process work?
There are five simple steps to working with us on a licensing agreement:

1. Identify opportunities
2. Non-disclosure agreement
3. Negotiate Term Sheet / Draft License Agreement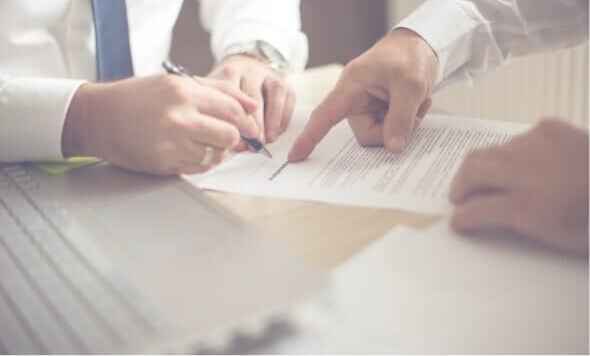 4. Execute license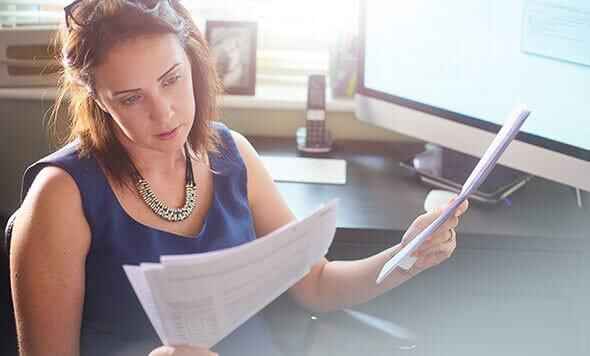 5. Manage commitments
Licensing FAQs
What you need to know to license an invention
Am I required to sign a confidentiality agreement to learn about ASU technologies?
There are different degrees of public information available for each technology. For some, we can provide you with published papers and patents that describe the concepts involved in great detail. For others, the only non-confidential information we may have is a brief description of the technology. Our staff will be able to speak most freely with you if you've signed a non-disclosure agreement with us.
---
Are ASU technologies ready for the market?
ASU inventions cover a broad spectrum of developmental stages, ranging from conceptual design to patented working prototypes. As a university, our expertise lies in education and research. Some of the technologies we have available for licensing may be ready for commercial use today, but most require that the licensing company take the science that we've developed and create a product offering from it.
---
How much does it cost to license a technology from Skysong?
We look at a number of factors when negotiating a license, but our main consideration is the societal and market value that the technology offers. Skysong works with licensees to develop terms that are fair to all parties and that when possible draw from agreements for similar technologies already on the market. Our goal is to rapidly commercialize technology for the mutual benefit of your business, our university and the public interest. Our licenses include a variety of creative terms tailored to fit your particular circumstances.
Licensing a Skysong technology typically involves three expenses: a license fee, patent reimbursement costs and royalties. The license fee and the patent reimbursement costs are upfront fees, while royalties are due when a product is commercialized and sold. Because each technology has a different market value, the exact dollar amounts of these costs are negotiated with your Skysong representative.
---
What does Skysong look for when selecting a company to license its technology?
We want licensees who have the resources, technical expertise and management skills required to quickly build a sustainable commercial success out of promising new technology.
---
My company would like to sponsor research on campus. How do we make this arrangement?
Industry-sponsored research at ASU can involve two agreements. The first is a research agreement between the university and the sponsoring company, which defines the scope of the project. When pre-existing intellectual property exists an option agreement for the relevant intellectual property is negotiated between Skysong Innovations and the company at the same time.
A company may also make a gift to the university. Gift funds are unrestricted, meaning they are typically not directed toward any specific research and do not give the company any rights to future intellectual property.
Our agreements
The following agreements are commonly used by Skysong Innovations and our industry partners:
An option agreement grants the company certain rights related to the review and potential license of a technology for a period of time to ascertain its practicality and value. During the option period, Skysong agrees to keep a given technology's licensing opportunities open to the company reviewing the technology. A one-time fee is charged for all option agreements.
A sponsor option agreement concerns inventions that may be made during the course of ASU research sponsored by a corporate vendor. In this case, sponsors may review these inventions according to the terms above.
A non-disclosure agreement (NDA), also known as a confidentiality agreement (CA), confidential disclosure agreement (CDA), proprietary information agreement (PIA) or secrecy agreement, is a legal contract between at least two parties that outlines confidential material, knowledge or information that the parties wish to share with one another for certain purposes, but wish to restrict from third parties. The agreement covers information that both parties agree not to disclose to any third parties. In creating a confidential relationship between the parties, an NDA protects any type of confidential and proprietary information or trade secrets.
ASU's Office for Research and Sponsored Projects Administration (ORSPA) handles these agreements, often in coordination with Skysong Innovations.
These permit biological materials and similar specimens owned by ASU to be transferred to researchers at other universities or companies.
ASU's Office for Research and Sponsored Projects Administration (ORSPA) handles these agreements, often in coordination with Skysong Innovations.
These are special agreements between ASU and other universities, federal labs, non-profit foundations and commercial industries. These agreements permit Skysong to license technologies on which individuals from other organizations are co-inventors.
In order to develop a technology for commercialization, a license agreement provides the ability to use ASU's rights under its intellectual property (IP). Skysong Innovations' license agreements typically include the following elements, although each transaction is negotiated on a case-by-case basis:

License fee
This fee depends on the market value of the technology and is paid at the time the license agreement is signed.
Equity
Skysong Innovations expects to receive equity in start-up companies based on ASU technology.
Patent reimbursement
These fees reflect the costs that are incurred to patent the technology. If foreign patents are sought for the technology, the fees may be higher to reflect this.
Development period

Before the license agreement is finalized the prospective licensee must submit a brief technology development plan.
Quarterly development reports are required. These reports help to document that active development of a technology is taking place. This requirement is standard for licensing all federally-funded research.
In projects with long development timetables, such as pharmaceuticals, certain progress milestones may be specified along with appropriate milestone payments. These help reduce initial license fees on high-risk projects since these milestones payments are only made if development continues successfully.

Royalties
These fees are paid when products or services using the technology are sold. They may be calculated on a percentage-of-sales or fee-per-unit basis, depending on the circumstances.
Minimum royalty
At the end of the development period, Skysong expects a minimum royalty each year. This is set at a relatively low amount compared to the expected royalties. Any royalties earned offset the cost of the minimum royalty, so the minimum royalty is normally not an additional fee. Minimum royalties are designed to encourage continued, active marketing of the technology, in line with Skysong's mission to bring versatile and dynamic innovations to the marketplace.
$jQuery(function() { $jQuery('#showall').click(function() { $jQuery('.targetDiv').show(); }); $jQuery('.showSingle').click(function() { $jQuery('.targetDiv').hide(); $jQuery('#div' + $(this).attr('target')).show(); }); });