With the right invention, the right inventor and the right support, a startup company can be the best way to commercialize a new technology.
Skysong Innovations collaborates with ASU's J. Orin Edson Entrepreneurship + Innovation (E+I) to offer a full set of venture development services to help new companies get off the ground – and grow. In partnership with E+I, Skysong provides a wide variety of opportunities to explore, share, test and advance powerful new ideas.
Skysong Innovations is a connection and collaboration hub for entrepreneurs within ASU and throughout the Valley of the Sun.
Starting a company
Consider this page your primer for launching your ASU-linked startup.
Make your ideas happen
From student programs to community-wide initiatives, Skysong, E+I and ASU offer programs that provide resources and support for early-stage entrepreneurs as their ideas begin to take flight.
Expand your knowledge
From the classroom to the boardroom, we provide a wealth of opportunities to learn about entrepreneurship and innovation. With nearly 90 entrepreneurship courses, the ASU Venture Devils and internship and workshop opportunities, ASU entrepreneurs are ensured the resources they need to move their ideas from mind to market.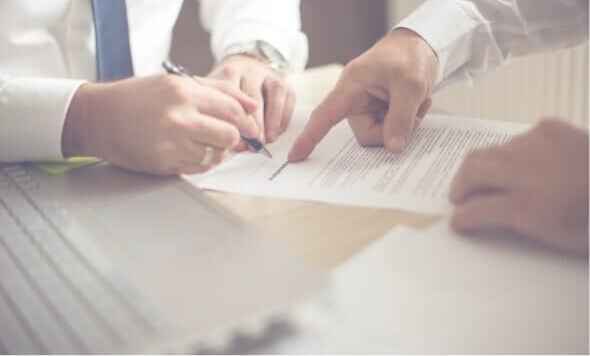 Find resources
From world-class entrepreneurs and mentors to legal teams to housing and office space, Skysong Innovations and ASU Entrepreneurship + Innovation offers an array of resources designed to help revolutionary ideas take flight.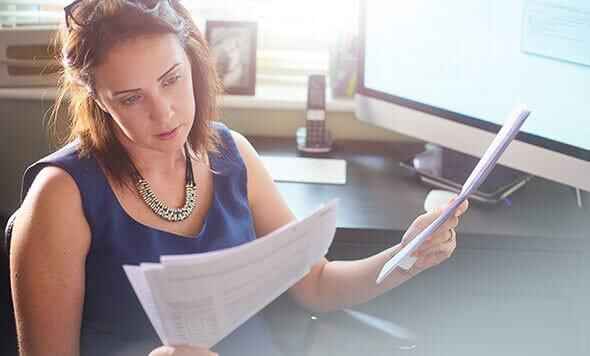 Launch a venture
Once you submit your Disclosure form to Skysong Innovations, our team works with you to strategize the launching of your company and structuring the license agreements that protect the necessary commercial rights. Along with the in-house resources at Skysong Innovations, ASU provides incubator and accelerator programs that get budding ventures off the ground.
Build community
Skysong Innovations and ASU Entrepreneurship + Innovation (E+I) will help you grow your company and market ideas that revolutionize your field. Our worldwide initiatives bring together Arizona's leading entrepreneurs, problem-solvers and innovators to strengthen the state's entrepreneurial ecosystem and provide you the resources and support you need.
Explore the Skysong Innovations
startup listing
In the last decade and a half, Skysong Innovations has helped ASU faculty and researchers launch over startups and attract over million in total investment funding.
Explore our Startup Listing to find out more about these companies, the revolutionary research behind them and how they plan to continue reshaping industries and transforming lives.
What you need: disclose, discuss, defend, develop, deliver
Five steps to set up your startup
01. Disclose
Even if your idea's commercial potential is vague or unknown, we strongly encourage all ASU researchers to file disclosures on their inventions right away. You have nothing to lose by filing—and potentially a lot to lose if you don't.

It's never too early to disclose. You can do so quickly and easily by following this link to Skysong Innovations' Invention Disclosure Form.
02. Discuss
Once Skysong Innovations receives your disclosure, a member of our licensing team with expertise in your field will contact you to talk further about your concept and project considerations. We'll discuss how to avoid any public disclosures until your idea is protected and talk about how to avoid any conflicts of interest. We'll also begin strategizing about your idea's potential commercial applications and possible partners.
03. Defend
One of Skysong's most critical jobs is managing all the facets of intellectual property protection for ASU and its researchers. We'll help you find creative and cost-effective ways to seek early protections for your idea—just as we have with hundreds of others.
04. Develop
If you decide to move forward with a startup, you'll work with our team to form your company and execute a license agreement. This gives your startup commercial rights and allows your products to be advertised, marketed and sold. Skysong Innovations has helped university research launches more than a hundred startups. We'll work with you and your team to help you understand the process.
05. Deliver
In partnership with ASU Entrepreneurship + Innovation, Skysong Innovations will link you to an unrivaled network of accomplished entrepreneurs, services and opportunities—from education to grant support to product testbeds to funding connections to coaching programs.
What you'll do: the Skysong Innovation edge
Expert guidance
Our experienced legal, technology and venture development teams guide you from idea to launch.
Path to success
Working with us makes you part of a network of relatable investors and mentors who have walked in your shoes. They understand the process and can guide you through each step of your journey.
Entrepreneurship at ASU
ASU inspires action. We harness knowledge for innovation and create purposeful ventures. We are entrepreneurial as individuals and as an institution.
What you need to know: startup FAQs
What is Skysong Innovations? How is it affiliated with ASU's other programs and opportunities?
Skysong Innovations matches high-potential university startups and innovators with experienced entrepreneurs and senior executives who understand the struggles and pitfalls young companies face—as well as the means to overcome them.
Skysong Innovations houses entrepreneurs-in-residence, who meet regularly to hear pitches from university researchers' and offer ideas for further growth. If there's mutual interest, these entrepreneurs often engage further with early-stage researchers and form a valuable, collaborative bond.
Startups and researchers who officially partner with Skysong Innovations are eligible to receive incubation and acceleration services. As these startups and ideas mature, they receive opportunities to pitch to powerful funding partners with proven and trusted track records from ASU.
---
Are the risks worth the reward?
We understand how daunting it can be to consider introducing an entirely new idea to the world. It's not the kind of investment anyone should undertake lightly—or alone.
Skysong Innovations' team includes accomplished entrepreneurs who have been through the same process you're going through now. We've guided over ASU-linked startup companies through their research, development, marketing and growth phases since 2003.
Together, the companies in Skysong Innovations' startup and spinout portfolio have received over million from venture funding, angel investors and other types of investments. They share a collective resume that includes FDA clearances, Defense Department grants, high-level corporate mergers and more. Their successes have garnered nationwide acclaim and international attention.
Whether you're in technology, the life sciences, analytics, education or medicine, you're in good hands. Skysong Innovations is the industry leader for innovators hoping to become pioneers of their own.
---
How do I get started?
Start by completing a Disclosure form and contacting our team.
---
Why do I need to file a disclosure form for my invention?
Even if you're unsure of your idea's commercial potential, we strongly encourage you to file a disclosure at the very outset of your process. It's never too early, and we'll help guide you through the rest.
---
What happens after I file my disclosure?
Once Skysong Innovations receives your disclosure, a member of our licensing team will contact you to talk further about your invention or idea, its commercial applications and any public disclosures that have already been made. This is the right time to begin thinking about potential licensing partners and developing a startup—we can help advise.
We will also provide students and researchers with strategies on avoiding potential conflicts of interest from pursuing both academic and commercial activities. It's our duty to find creative and cost-effective ways to seek early protections for as many promising ideas as possible.
---
What happens then? How do you protect intellectual property?
One of our most critical jobs at Skysong Innovations is managing the components of intellectual property protection on behalf of ASU. With the help of our expert legal teams, we'll work to get you the appropriate IP licenses and patents as quickly and resourcefully as possible.
A patent helps protect you and your commercial partners (including a potential startup). The need for commencing a patent filing usually precedes finding a licensee. We'll assist you with both.
---
How do I get a license?
Our team will assist with the formation of your company and the execution of a license agreement, which transfers commercial rights to your startup. Our team will work with yours to ensure the best possible terms are set for you and your business, so we can put you on the path to success.
---
Can I continue to study/teach/research at ASU and still work on launching my startup at Skysong?
Absolutely. Skysong Innovations works to coordinate with ASU faculty and ensure that you don't have to put your education, job or research on hold while your idea gets off the ground.
---
Along with coaching, funding and workshopping, will Skysong Innovations assist in the practical formation of my company?
Yes. Our business and legal experts will work with you to determine the necessary administrative steps relevant to your company's formation, compile all the required administrative paperwork and make sure that it's completed and filed appropriately.
---
Are inventors involved in the licensing process?
Yes, inventors are involved in the licensing process. We believe that's critical.
---
Is there a standard license agreement template?
Yes, but we are flexible and will deviate from the template when the need arises.
---
What happens after my startup is formed and the license agreement is signed?
ASU Entrepreneurship + Innovation (E+I) will work with Skysong Innovations to support your entrepreneurial venture and provide valuable resources through classes and networking opportunities.
---
How does Skysong Innovations fit in with ASU's Entrepreneurship + Innovation Group?
We work closely with E+I in supporting all ASU startups. E+I helps us provide our startups with the wide range of services we offer, including education, grant support, product testbeds, funding connections and links to mentors. E+I's venture acceleration and incubation programs have supported over 400 student, faculty and community-based ventures.
Click below to view resources
In addition to serving as Skysong Innovations' go-to source of mentoring, funding and networking opportunities, ASU Entrepreneurship + Innovation (E+I) offers a broad range of entrepreneurship-related activities across the university, the metro area and the state.
The group serves as a central point of entry for Skysong Innovations' teams and the ASU community to explore entrepreneurship and innovation. They are responsible for the wide range of entrepreneurship-related classes, programs and resources available throughout the university and within the state's entrepreneurial ecosystem.
E+I also helps Skysong Innovations' entrepreneurs launch their for-profit, nonprofit and more-than-profit ventures with programs that provide funding, incubation space and mentorship to high-potential startups.
Finally, E+I helps grow ASU's entrepreneurial ecosystem by providing opportunities for students, faculty and staff with an interest in entrepreneurship to come together and share ideas and resources. The group also works to build Arizona's entrepreneurial ecosystem through community-wide initiatives, from intensives designed for emerging culinary enterprises to resources for women in business to free community workshops and demo days where Skysong's innovators can present, pitch, network and learn.
Venture Devils, ASU's mentor and coaching network, supports all entrepreneurs in the ASU and local communities. With the goal of catalyzing innovators' and startups' entrepreneurial success, Venture Devils connects startup teams with seasoned Venture Mentors who provide industry expertise along with regular, ongoing support.
Mentees can also take advantage of the optional online Venture Devils course. The course was specially designed to challenge, monitor and advance each venture's development process.
As part of Venture Devils, innovators and startup teams also receive direct access to a lucrative network of ASU funding opportunities and state-of-the-art venture development spaces.
The Innovation Corps (I-Corps) Site at Arizona State University provides training, coaching and financial support to faculty and students who are looking to move their university research into the marketplace. Funded by the National Science Foundation, the Site exists in partnership with ASU, Skysong Innovations and the local entrepreneurial ecosystem.
The I-Corps Site combines resources, infrastructure and training to support teams at Skysong and across ASU's four campuses in introducing technology concepts to the marketplace. I-Corps' goal is to build the innovative capacity of ASU and its entrepreneurial ecosystem while contributing to both the local and national economy. To achieve this, the I-Corps Site offers technology commercialization resources and programs that help develop the next generation of innovators.
I-Corps is also dedicated to promoting, including and helping ASU recruit underrepresented populations. Specific programs developed by ASU and I-Corps focus on including and recruiting veterans, Latinx and women innovators.